Traveler's guide to Turkey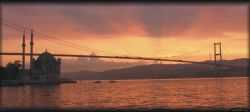 TurkeyForYou web site is an effort to give an introduction to the beautiful country of Turkey, which has for a long time been a well-hidden treasure of Eastern Medditerrenean. With a rich history, sandy beaches, wide variety of climate and landscapes, and several activities to do, Turkey is definitely a good option to have a remarkable vacation without straining your budget. On TurkeyForYou web site, you can also read our tips for travelling to Turkey or read about Turkish culture and history, and important Turkish people. You can plan your Turkey holiday according to your budget - inexpensive hotels and flights are easy to find, as well as more luxurious options.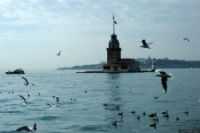 Turkey lies on the ruins of many civilizations including Hittites, Trojans, Greeks, Romans, Byzantine Empire, Seljuks and Ottomans. You can feel this wealth of history everywhere you go in Turkey. Turks have a great cuisine, famous baths, rich traditions associated with tea and coffee, evil eye pendants, high quality towels and bathrobes, traditional rugs, whirling dervishes, nargile (Turkish water pipe) and of course Turkish delight. You can get engaged in a variety of activities in Turkey including river rafting, skiing, scuba diving, cruising, trekking, hot air ballooning and even camel wrestling. You can travel thousands of years back in time at the historical sites, or enjoy the works of nature.
---
On this web site, you will find answers to many questions about Turkey, including:
Latest articles: